Senior Football Fixture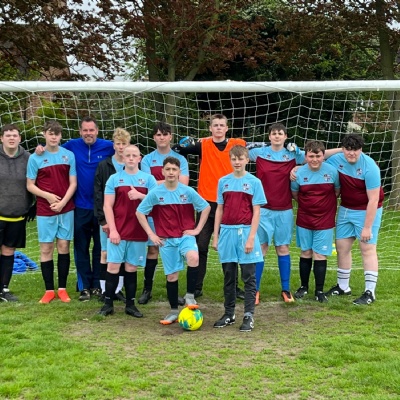 On Friday On Friday 12th May we saw the school's first home football match for many years. The senior team consisted of pupils from Year 9, 10 and 11. We welcomed the Valley School from Stevenage. The match was keenly contested with some strong but fair challenges from the start. The Valley School defenders were well organised and had to cope with positive attacking play from the Brandles midfield and wingers. The home team had to defend resolutely and there were several excellent saves from the Brandles goalkeeper to keep the score at 0-0. Half way through the first half the ball broke free near the edge of the box and our year 9 midefielder managed to get through on goal and score the first of his brace (term for two goals in a match). The second half was as tightly fought as the second. The rotation of Brandles players kept the energy levels high and there were some telling runs from the substitutes, often finishing on shots that clipped the crossbar or forced saves. Half way through the second half after a well worked move from the midfield combination allowed us to steal the ball near the goal line and steer a shot passed the keeper to make it 2-0. The reorganised defence managed to keep the opposition at bay with Brandles holding on to claim victory.
The game was played in excellent spirit. It was also significant as the team were able to show off their new kit that the Baldock Beer Festival very kindly sponsored.
Mr Ritchie (Manager)