Community
Brandles Working With The Community
North Herts Sanctuary
This was a project we completed with ELSA Next Generation (Education, Learning, and Skills & Achievement) for the students' Duke of Edinburgh volunteering section. We raised several hundreds of pounds, for North Herts Sanctuary homeless through cake sales and a charity walk from Baldock to Hitchin and back.
Lister Hospital Neonatal Ward
This was another project we completed with ELSA Next Generation (Education, Learning, Skills and Achievement) for the students' Duke of Edinburgh volunteering section. We raised several hundreds of pounds for Lister hospital neonatal ward through cake sales and a cycle ride, so that they could refurbish their children's neonatal ward. We also spent six weeks supporting the patients at Lister hospital dementia ward, this involved learning all about dementia from the dedicated hospital staff and playing board games, drawing and reading to the patients.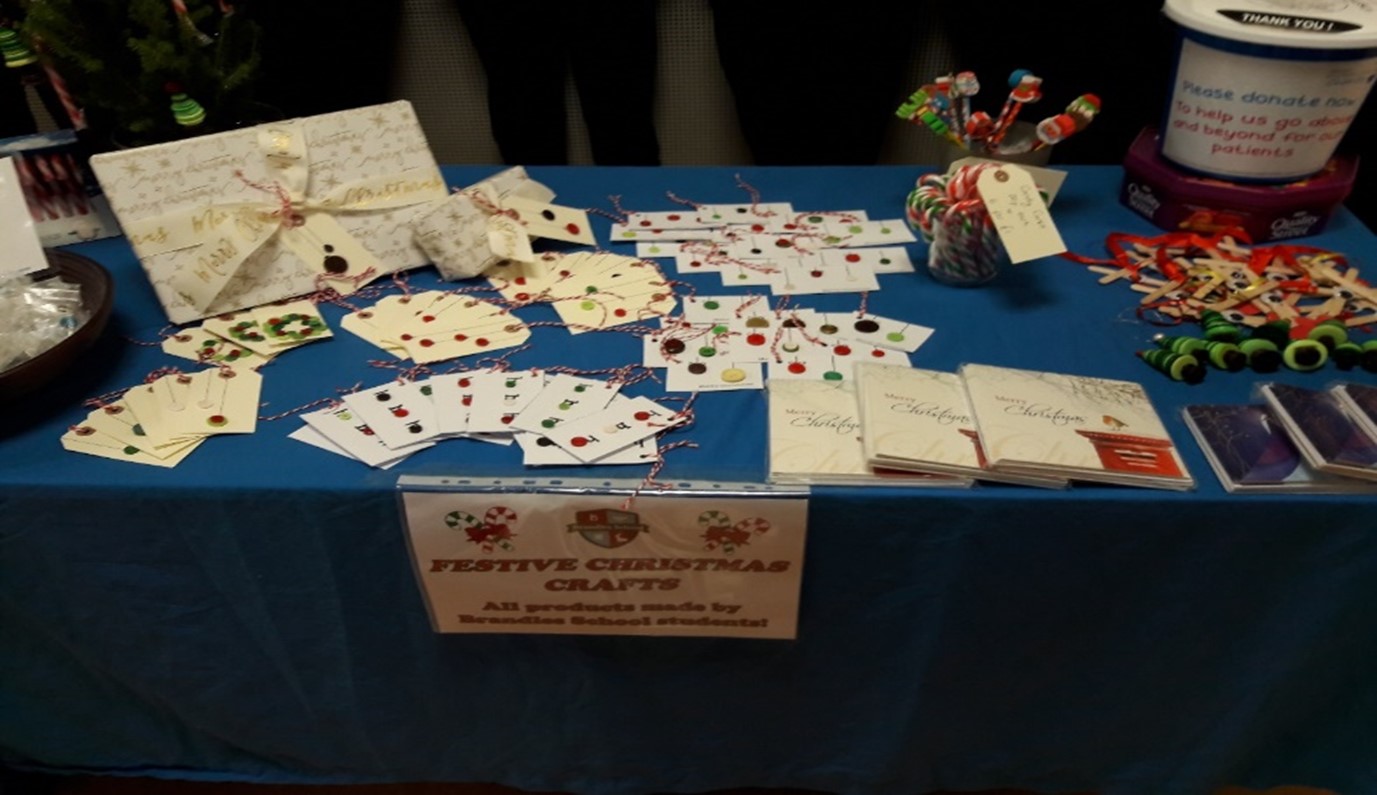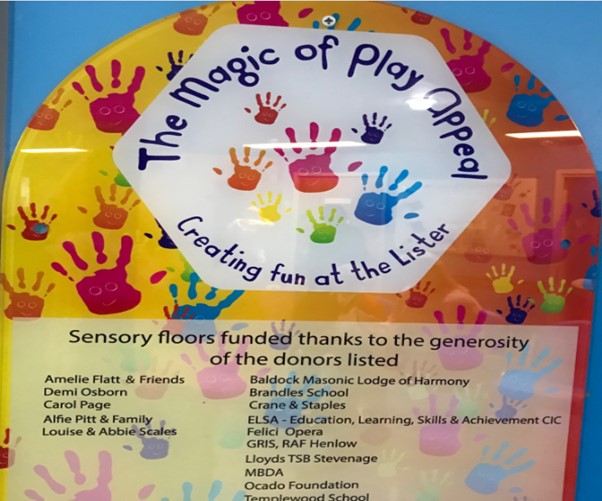 Osbourne Court Care Home
This was a six week volunteering project to Osbourne Court care home at Christmas, where we made a gift bag for every resident, which included a CD of music, arts and crafts and a Christmas card. We visited at Christmas and were able to play various games, have a sing-a-long with the residents and listen to them telling us all stories from their past.
Garden House Hospice Shop in Baldock
This was a very popular project in partnership with ELSA Next Generation (Education, Learning, Skills and Achievement) we completed several cake sales at Johnson Matthey to raise money for the Garden House Hospice shop in Baldock. We are very fortunate that Johnson Matthey allowed us to set up a cake stall within their building and sell all our lovely homemade cakes to their staff.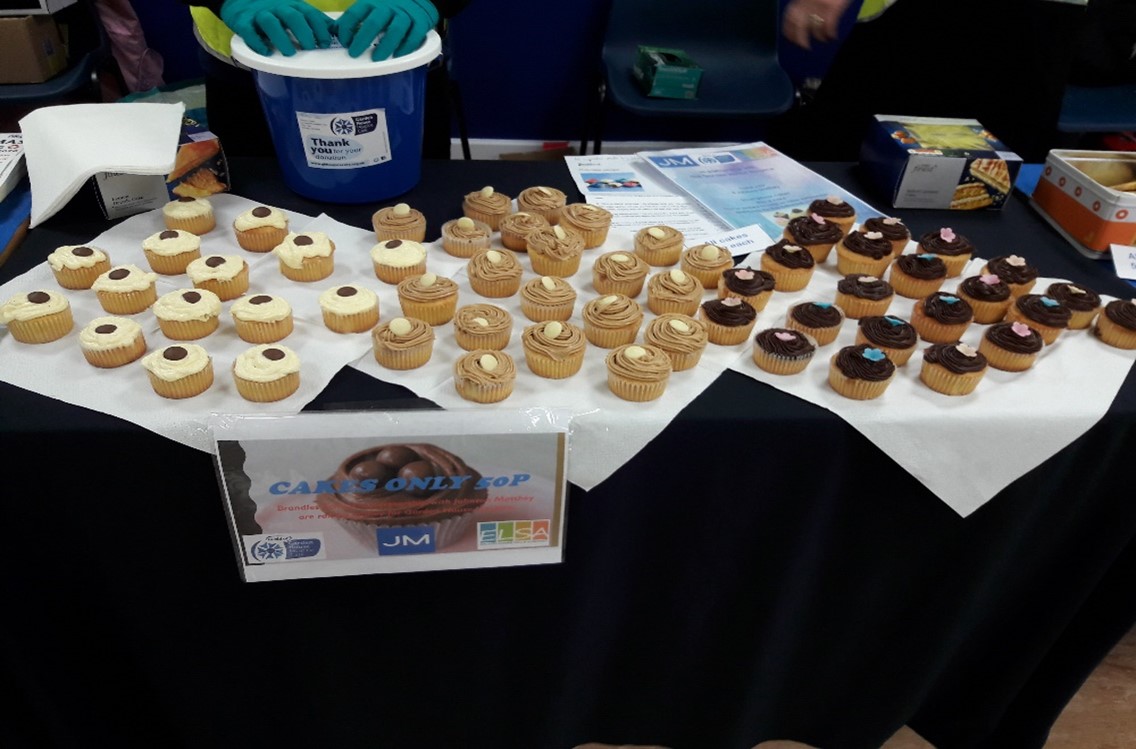 Garden House Hospice Project Number Two
This is an ongoing community project for Garden House Hospice in Baldock, where we organised and participated in running a market stall to raise awareness and money for our local shop. Along with this several students volunteer in the Garden House Hospice shop on a weekly basis. We are very lucky to have the support of the shop manager Danielle – who is so dedicated to supporting our school and having students in the school helping out on a weekly basis. Jane Shipley has been instrumental in helping us successfully organise and run worthwhile charity events within the local community and school – we look forward to continuing our relationship and helping more charities and people in the future.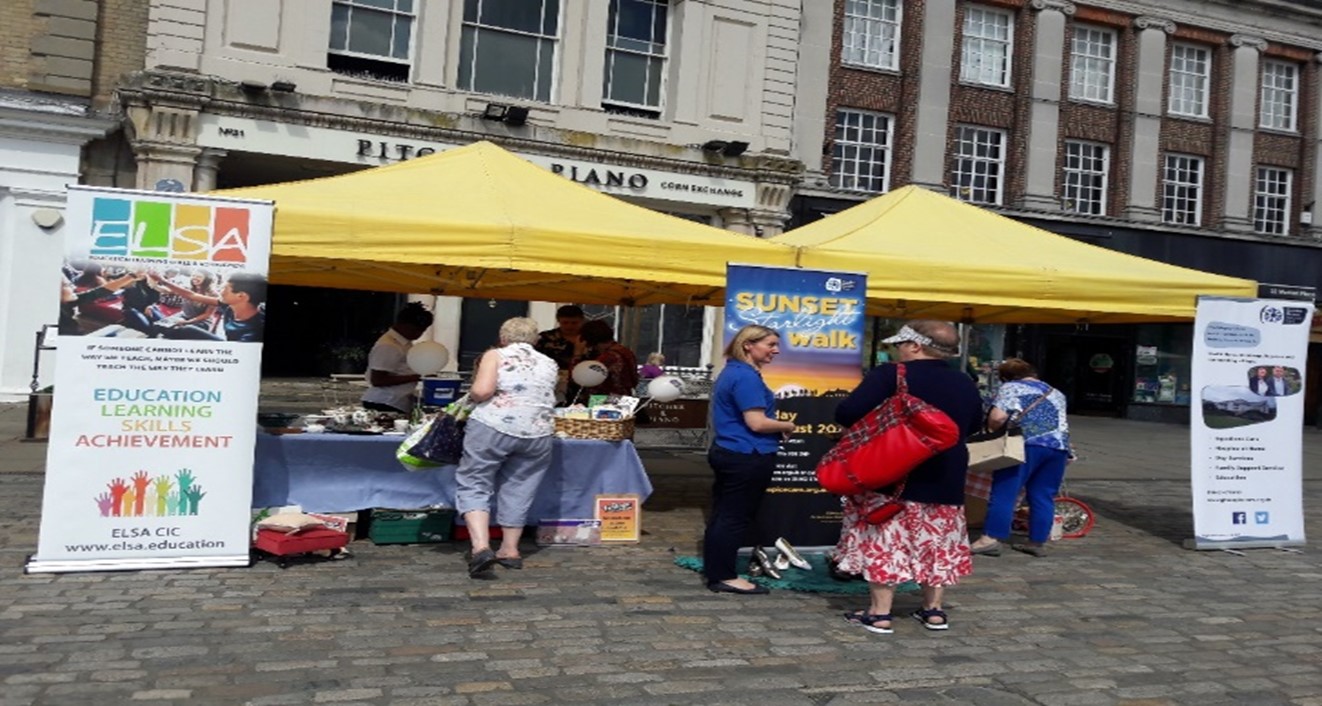 Community Garden Project
This was another project that was completed with Hertfordshire police, where students over 12 weeks cleared a disused garden area for local residents to use in the community. The students worked really hard to achieve a wonderful garden for the community to use.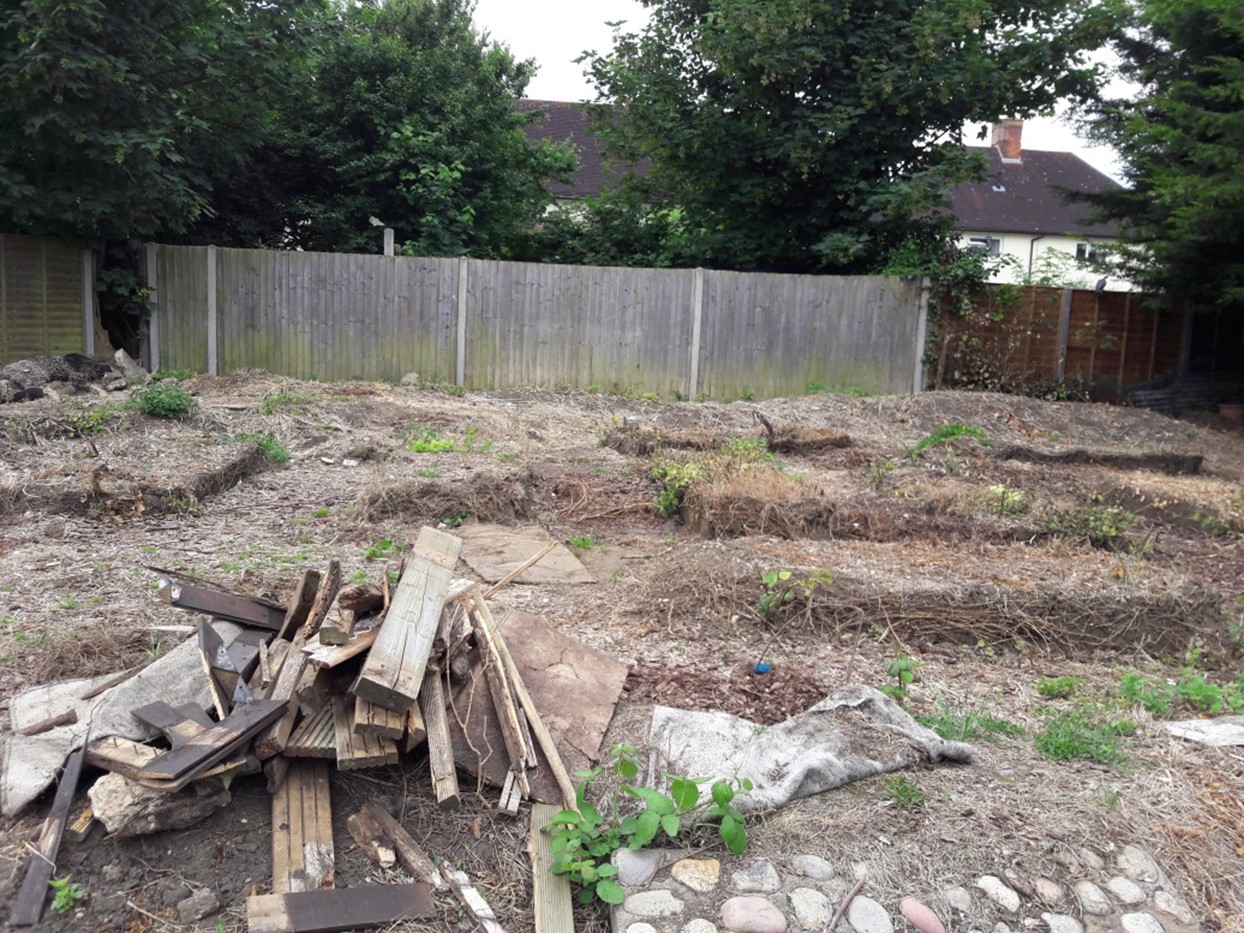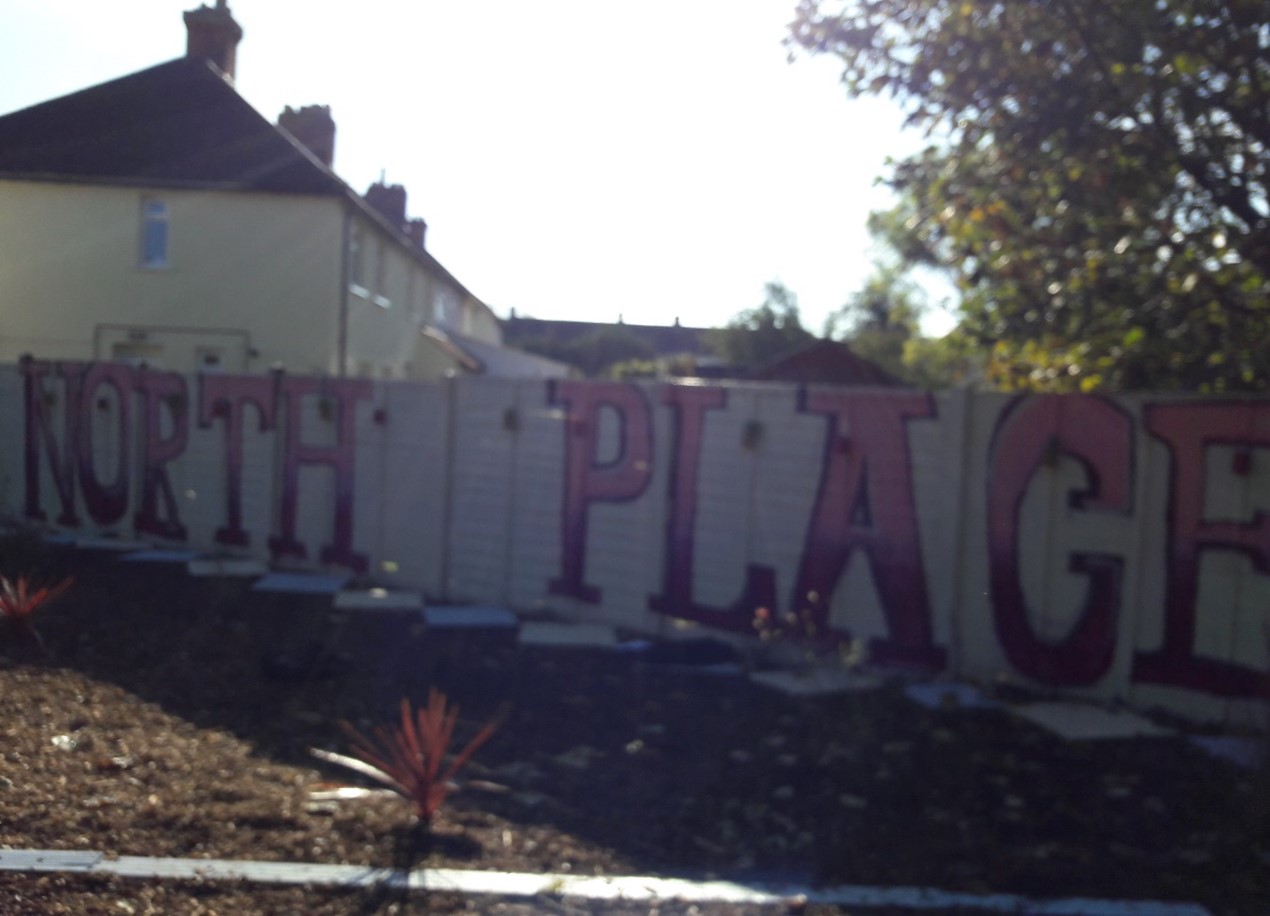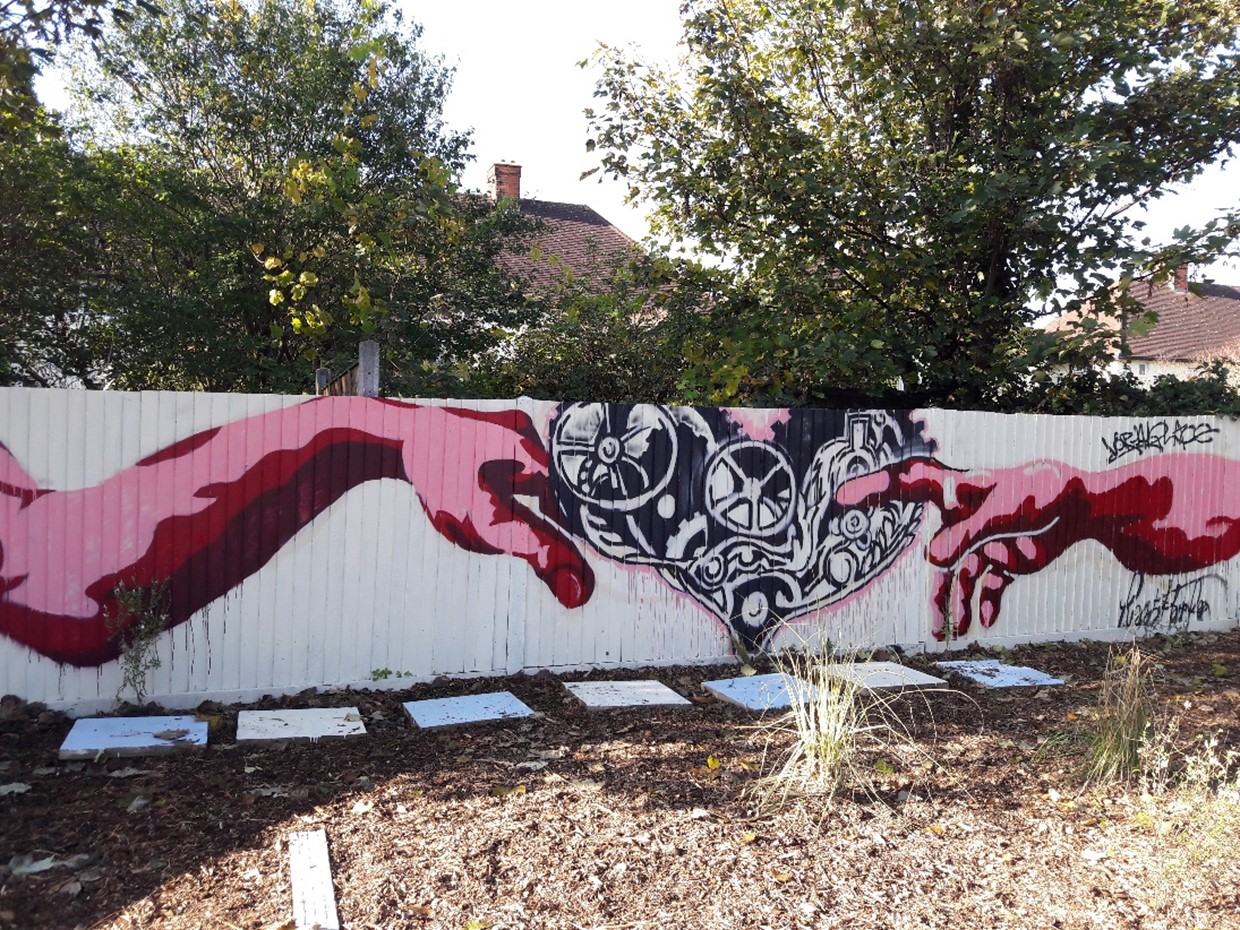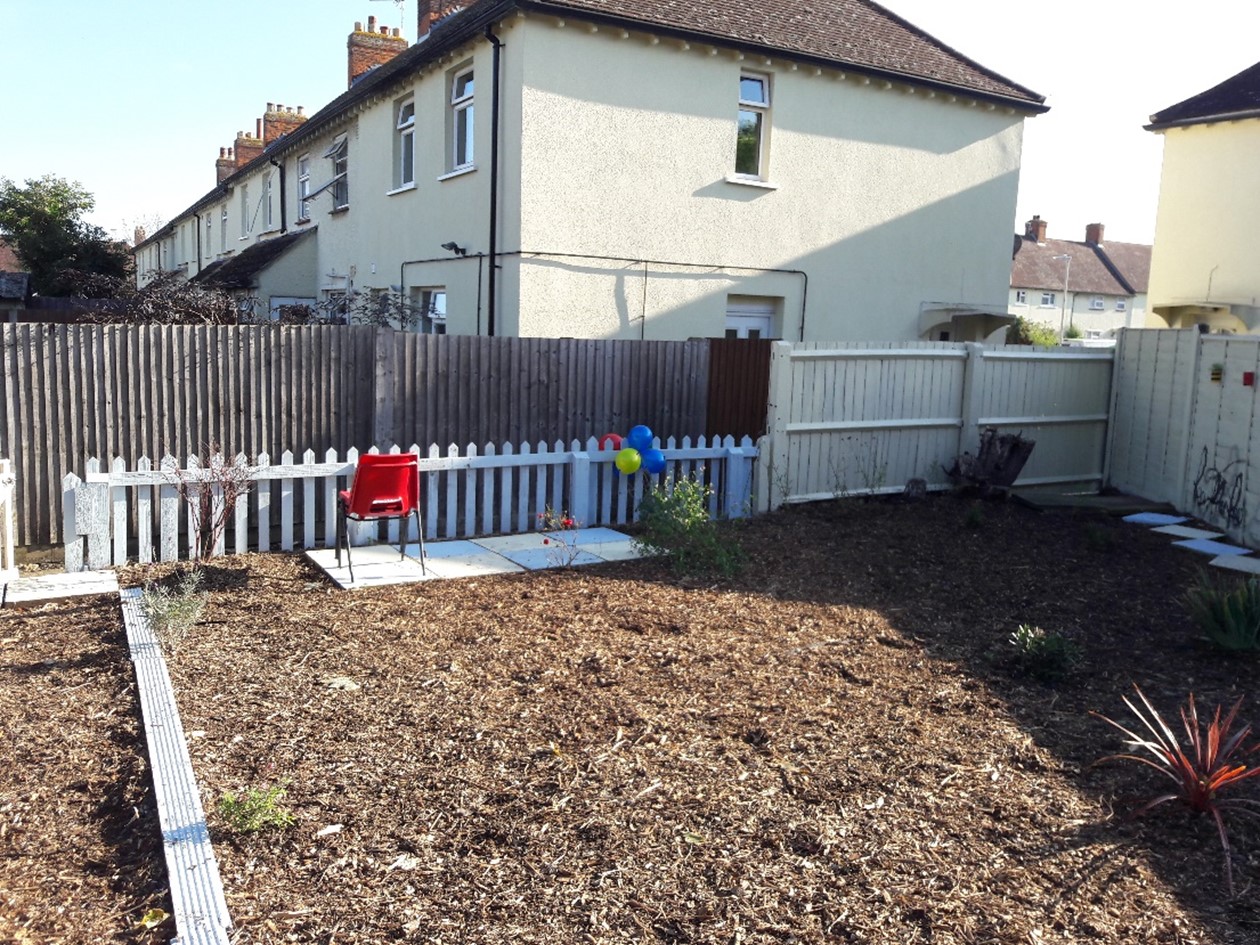 Tapps Garden Centre
We have been working closely with Tapps Garden Centre for many years now, Graham and Susan (owners) have been extremely supportive to our pupils, so that they have wonderful opportunities to develop their social and independence skills. We have completed many projects from designing and building large garden planters, work experience, repairing and painting fences, completing hanging baskets for Baldock town centre. We are so grateful for the support Graham and Susan have always provided us as a school for our students to flourish.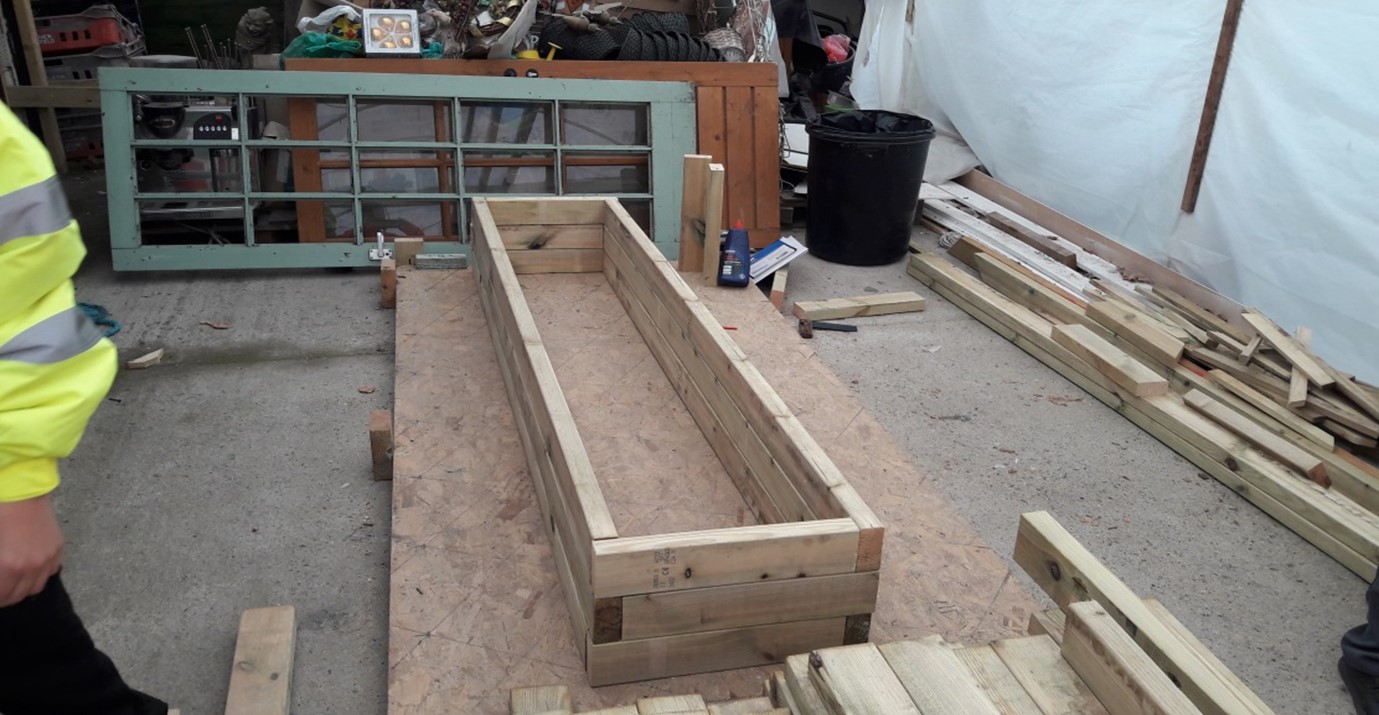 Baldock Arena
We have built up another positive relationship in the community with Baldock arena and Mark Burke (centre manager) this has involved a maintenance project at the football ground, gardening project and a sports leadership programme for pupils. Mark has been a great advocate for our school and pupils.
Clothall Bury Farm
We have been supported by Simon Holtom owner of Clothall Bury Farm in using his amazing woodland facilities to provide our students with bushcraft lessons, this has always proved very popular with students being in the great outdoors learning and practising survival skills, this subject is also linked to the Duke of Edinburgh expedition section.
The aims and outcomes for working in and supporting the local community are;
The Aims:
To offer Brandles students the opportunity to learn new skills that enhances their self-esteem, confidence, social skills, as well as gaining positive memories and building meaningful relationships.
To research and understand "what is a community".
To design and develop a social action project.
Outcomes:
For all students to have fun and feel a sense of achievement, that will provide a positive platform to support them within the main school and raise their attendance and participation in lessons.
The projects will allow all the students to build upon their social and independence skills, and see the positives in supporting their local communities and achieving something worthwhile for others and themselves.
Students will learn to work with others, improve their own learning and performance, problem solve, undertake research, present their findings and tell others about their community projects. Workshops will involve discussion, debate and on occasion a leadership role.
The projects are led by the students and supported by adults. Students will be encouraged to take ownership of their project. The hope is parents will attend some celebration events when projects have been completed, so that students can talk about their work and showcase what they have achieved and learnt.
Students to be accredited in accordance to the Duke of Edinburgh Bronze award.
So far as a school 16 students have achieved their Duke of Edinburgh Bronze award and 3 students their silver award, with another pupil due to complete their silver award soon. We currently have 19 students at different stages working towards their Duke of Edinburgh Bronze award, with some already gaining sectional certificates in volunteering, skills, physical and expedition.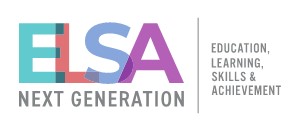 Watching the young people at Brandles School 'grow' in front of you is a real privilege and delight, and the very reason my company ELSA Next Generation exists. www.elsanextgen.education
ELSA has been working with Brandles for a few years now, allowing their young people to begin to learn and understand the next steps – education to employment.
Through links created by ELSA the students have been working alongside their community and with the support of some incredible business volunteers.
Students have created their own TASK projects - Togetherness Achieves Social Knowledge.
Six weekly projects see groups of students considering their local communities, assessing difficulties they may face and supporting them through charitable activities.
Here are just some of the amazing TASK projects the boys have made happen.
Sponsored walks and cake sales with Johnson Matthey https://matthey.com/en
Fundraising, selling charity goods, visiting the hospice and learning about the Distribution Centre for Garden House Hospice https://www.ghhospicecare.org.uk
Setting up market stalls selling fresh fruit from the Essendon Group http://essendongroup.com
Designing and creating a community garden with support from the Safer Neighbourhood Police Team
Supporting Haven First a charity for the homeless and beginning to appreciate how hard life on the streets can be https://www.havenfirst.org.uk
Visiting Osbourne Court, creating pamper packages for the residents and singing carols at Christmas
https://www.carehome.co.uk/carehome.cfm/searchazref/20001040OSBA
Setting up a charity cycle challenge at Lister Hospital, on behalf of a new Neonatal family's lounge, selling raffle tickets on behalf of the charity and producing and selling Christmas wreaths and decorations for the public to buy.
Supporting the children's ward and helping fund a Sensory floor for the waiting room for anxious young patients.
Visiting Lister Hospital, to meet and talk to NHS staff to learn about dementia - leading to weekly visits to wards to chat with elderly patients and understand how the disease can impact a person. https://www.enhhcharity.org.uk
Designing and facilitating a Sports Relief day each year for all school students to take part and raise money for this charity. https://www.comicrelief.com/sportrelief/
So, as you can see, the boys have not only been extremely busy, but they have made a huge difference to their communities.
Throughout the TASK projects, ELSA witnesses how the boys grow in confidence, show empathy, improve their presenting, customer service skills, delegation and negotiation skills. They learn event planning and how important it is to have good organisational and timekeeping skills. These transferable qualities and attributes will be crucial for their first interview, college course and job.
ELSA Next Generation is excited to see what the next TASK project may be!
Jane Shipley
Jane Shipley
Founder and CEO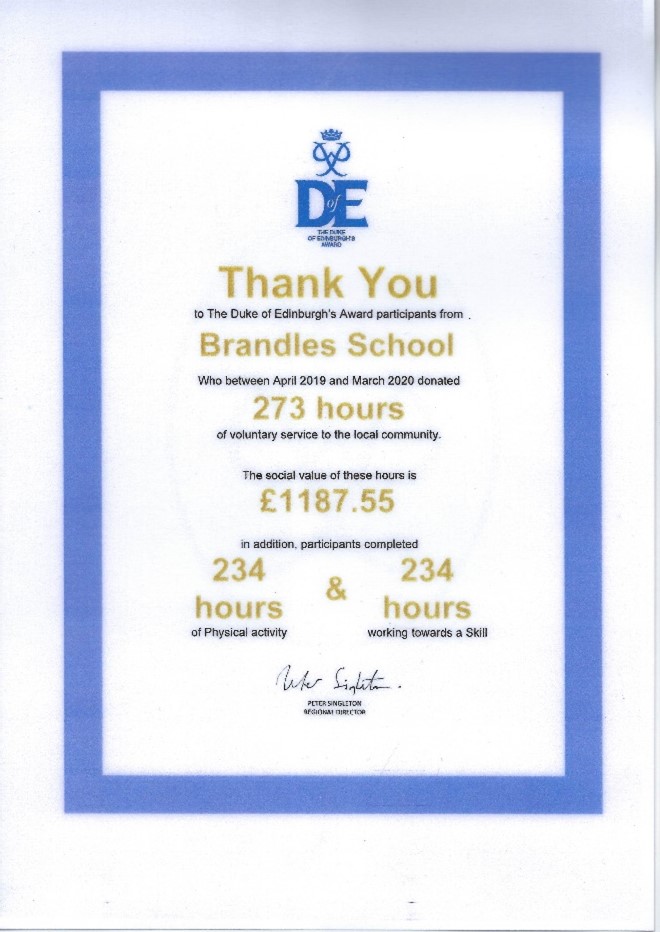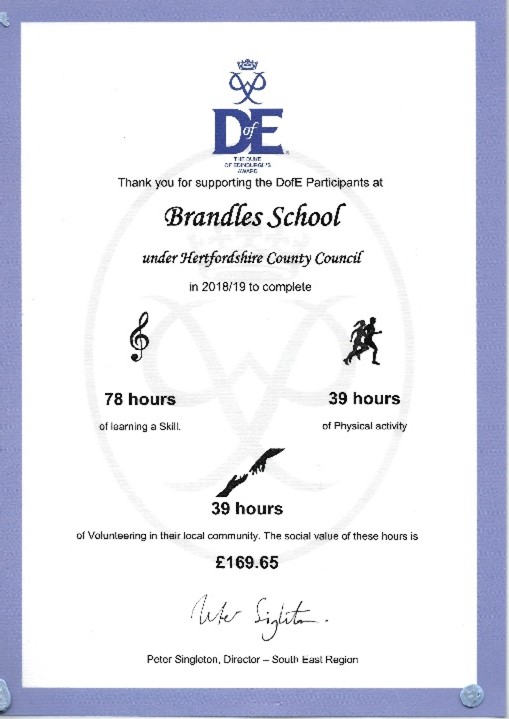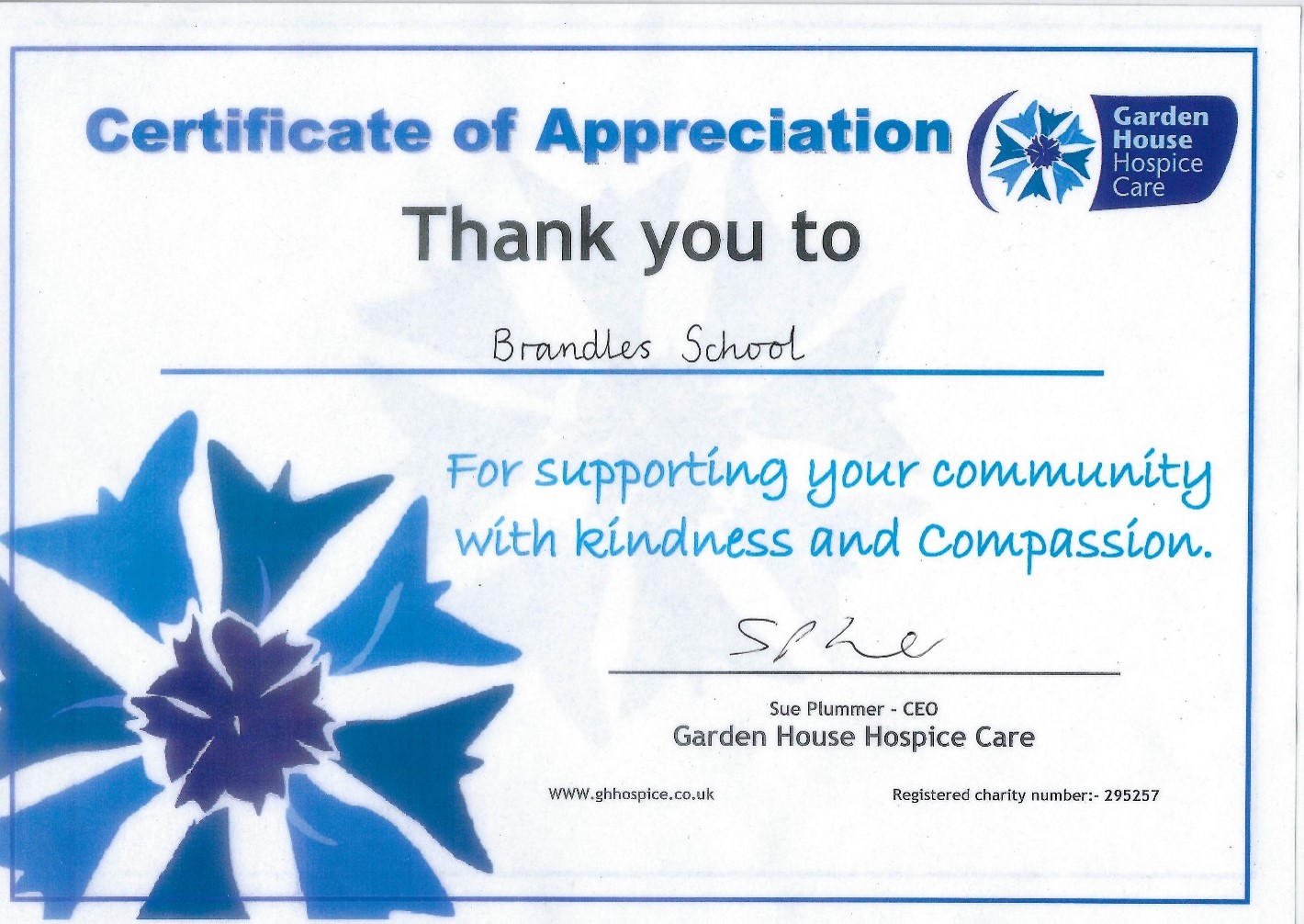 Brandles School entered a Christmas Tree into the St Peter's Church in Holwell Christmas Tree Festival. Students made decorations in Art, DT and interventions. All of the student's decorations were amazing and we had such a variety of designs on the tree. With the enthusiasm of the staff and students involved in the project, this has paid off and we were awarded with first position in the festival. A huge well done to everyone involved with making the decorations and dressing the tree.